Buffalo: 716.639.9283
Rochester: 585.487.8754
DJ MAK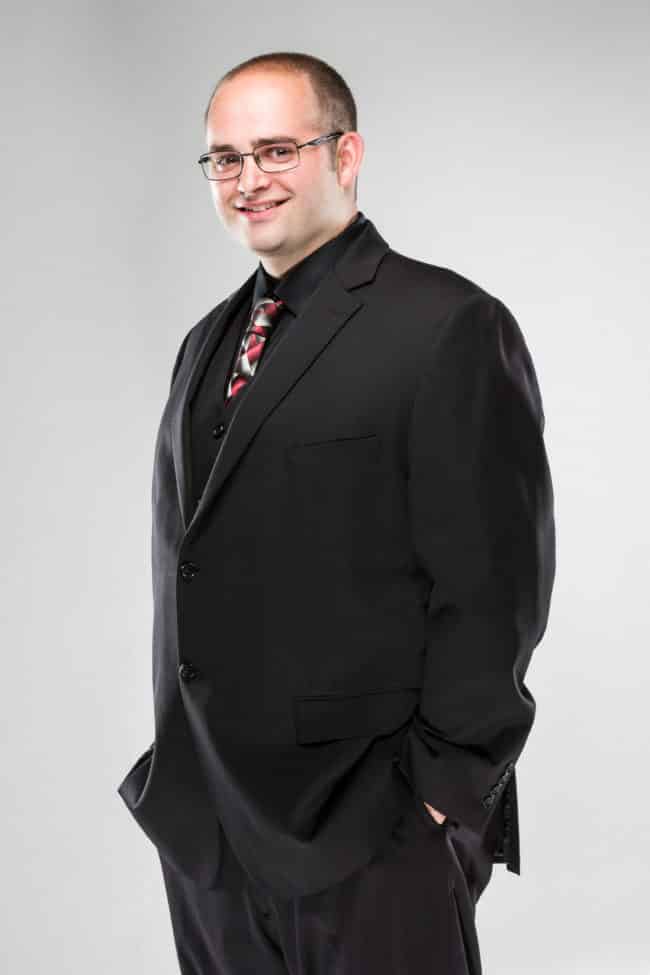 DJ
Mike got started in the world of DJ'ing while working at Best Buy in Amherst, NY back in 2004 playing music and running karaoke for staff "lock-in" parties.  Already being a musician (acoustic guitar/vocals) he already had all the equipment and now he had the venue to have a real party.  Since then, Mike has been a DJ at hundreds of weddings, corporate events, private parties, bars, clubs and everything in between.  After 12 years of self-promoting his wedding DJ services, Mike joined the Soundwave team in the spring of 2017 to add to their array of DJ's.  The biggest strengths Mike has to add to your wedding are his mic skills and knowledge of all genres of music both due in large part to his work as a musician and needing to play a wide variety of music as well as keep a crowd engaged through the mic.  Keep in mind, Mike can not only keep the floor full all night long with your favorite dance hits, but he can play live acoustic covers during cocktail and/or dinner hours.
Client Testimonials

Michael was a friend of a friend who was recommended to us for our wedding in 2009. After speaking with us, he asked to meet. My husband and I met him where he asked us questions about how we met, how we fell in love, what kind of people we were. He also asked us pertinent questions about what we envisioned our wedding to be like and what kind of feel we were going for. We had very specific requests on how we wanted it to go.
On the wedding day, Michael not only delivered with the perfect mix of dinner music, correctly pronouncing everyone's name (He had us furnish the names spelled phonetically) he made my guests feel welcome, but he went above and beyond, creating one of the most memorable moments of the night.
My husband and I had a profound moment during "The Space Between" at a Dave Matthews Band concert 10 years ago. Not only did Michael retell the story of how we fell in love for our guests, but he also hunted down a recording of that exact song from that exact concert, and played it for us as a surprise. I was flooded with memories and emotions. It was beautiful and I really appreciate it.
I called Mike again when I needed to book a DJ for a corporate event.
He was very professional, yet got everyone to loosen up and have a great time. The dance floor was packed all night!
I got a lot of compliments on him as a DJ and we will definitely be calling him again any and every time we need a DJ. Thanks Mike!
- Jamie Coyle
DJ MAK's Top Ten Wedding Dance Tracks