Live Events Photography
If you're hosting a concert, fundraiser, or other live events, SoundWave DJ and Photo offers the best event photography in Buffalo and beyond. Let our experienced event photographers capture the electrifying moments on the stage and in the crowd so you can share them with your fans, bolster your marketing materials, or catch the eyes of advertisers, investors, and journalists.
We recognize that every event is different and has unique needs. We ask that you call us directly at (716) 639-9283 to discuss custom packages that meet the specifications of your live or ticketed events. Select live events may also be promoted across SoundWave's social media channels–be sure to follow us to see our latest announcements!  
FACEBOOK | INSTAGRAM | TWITTER
I Found a Wedding Photographer Near Me…But Are They RIGHT For Me?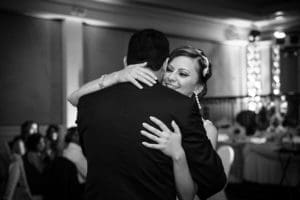 There's only one way to find out if we're the right photographer for you, and that's for us to start talking. Fill out our brief contact form with a few details about your event, and we'll have the right member of our team get in touch with you. In the meantime, here are answers to some of the questions we get asked the most:
Will I get to meet my photographer before my wedding?

 
Yes! All of our wedding packages include a complimentary engagement shoot. 
What if we've already taken engagement photos?

 
Want some more? The pre-wedding session is about more than just the photos; talking to your photographer helps us understand what you want, but taking your photograph helps us understand who you are.
What if we just really hate engagement photos?

 
They can be our little secret.
What do you mean by "award-winning photographers"?

 
We've been chosen for The Knot's Best of Weddings award, and WeddingWire's Couples' Choice award every year since 2012. Also, our moms say we'll always be Photographer of the Year to them. 
Do you shoot backyard weddings?

 
Of course! We've done wedding, engagement, and lifestyle shoots in all sorts of locations, from West Seneca backyards to the middle of the forest. If you can book it, we can shoot it.
Can you photograph my destination wedding?

 
Let's check the schedule! If you wouldn't mind giving us your date, wedding location, and a few other details here, we'll review our availability and get back to you with more information.
I'm having a hand-fasting, not a wedding. Do you shoot those?

 
You don't have to have a traditional ceremony or reception to book us. If we're unfamiliar with the type of celebration you're having, we'll do our research and ask you some questions, so we understand the service and don't miss any of the essential elements. 
Do you offer videography?
We sure do. We're a full-service entertainment company—you can learn more about our videography services here, and we also offer DJs, Uplighting Services, Photo Booths, and Combo Packages.
How far in advance should I book you?
For weddings, most couples book us 12-18 months in advance, and we typically have bookings as far out as two years. 
Does that mean you're not available for my wedding in six months?
Let's find out! Give us some info about your event here, and we'll check your date and reach out to talk about your options. 
What happens if my photographer gets sick on the day of my wedding?

 
We keep all of our photographers in isolation for 21 days before every event to avoid any possibility of this happening. 
Wait, really?

 
No. But can you imagine? We do make sure we always have one or more backups available in case of an emergency, though.
---
Ready to do this?
---